I don't know how other companies design watches, but here's how we do it...
"I don't suppose at any time, perhaps just messing around, you came up with a killer design for a dive watch? I'm working on a new, hard-core diver, but while I've got a lot of ideas for the case, I haven't even begun to think of the dial, hands and bezel yet."
That was me, on January 3rd of this year, to graphic designer Aaron Fimister, or "synaptyx", as he's known on the forums.
Aaron was the lead designer on the Commander 300 project my company had produced for Watchuseek back in 2015, and I'd since corrupted him into being my mercenary designer for hire, alongside my other partner in crime, Rusty Mahony ("rpm1974"), who does all our 3D modeling, and helps me with case design.
"Nothing cool tucked away…but I'm definitely interested in throwing some stuff at the wall this week."
"No constraints. Sky's the limit. Draw your dream watch (well, dial and hands). I'll send over a sketch of the case…"
We bounced some ideas around. In my mind, the concept was simple...uhm...sort of…
I wanted a turtle-shaped case with vintage inspiration, something like the Certina DS-2/DS-3 and Doxa Subs, but with sleeker proportions, and a wider stance (all pics shamelessly pilfered from the internet)...
...I also wanted the case to have the ergonomic comfort of the Omega Dynamics, with a bit of the Orient Somes mixed in - I wanted it to have "wings"...

...and I wanted the bezel slammed down into the case, partially shrouding it, like medieval shoulder armor, sort of like the Seiko Sumo...
I told Aaron to give it a two-ring bezel, like the Doxa Sub, but make them a 12-hour and a 60-minute track, and a '70's sci-fi dial, like old Eternamatics or the Zodiac SeaWolf, with a little modern Omega Ploprof mixed in..
We decided to lume the living hell out of everything, with Tritec's new X1 Superluminova.
Aaron proceeded to go nuts drawing divers, while I went into a cocoon for the next week, drawing the case.
Over the next few months, other stuff happened too. We got our inner-circle of fan-men involved. We gave it a saw-tooth bezel (which we argued over), and a matching saw-tooth crown. 
We gave it a bracelet inspired by tank treads (which we also argued over).
We argued over handsets, dial colors ("but which SHADE of blue?"), lume colors, and I forget what else. We were almost done…
"What the hell are we going to call this thing?" 
Aaron had put "SuperDiver1" on the dial as a place-saver, and that definitely wasn't going to cut it. 
I scoured the internet looking at mythological ocean deities and sea monsters, searching for a good diving-watch name, preferably something with a bit of menace to it. I was looking for something that conjured up the mental image of a devil from the deep.
"Just call it 'SEA-SATAN!', with the exclamation point." Aaron is a good designer, but sometimes...
"I was hoping for something a bit more subtle."
"Sea-Devil is a Doctor Who monster…"
"You are so not helping me."
Aaron sent me a link to the wiki for the Devil Fish, also known as the Giant Devil Ray. 
 I did a Google image search...
"Holy f**knuts! These things fly!!!"
"OMFG. Imagine that heading towards your face on a fishing trip. They are officially my new favorite sea-thing."
"Mine too!!!"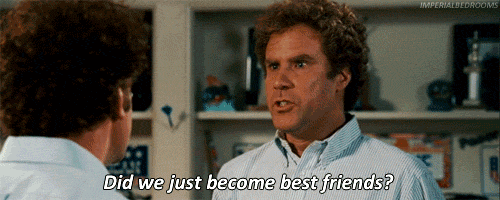 Yeah, sometimes when we're designing, we can get a little silly.
Aaron introduced me to another artist friend of his, who ginned up a design for the case-back.
Anyway…five months plus a few days later, we're now finally starting prototyping on these. I'm hoping to have the prototypes sometime in August, and begin pre-orders in September or October, with an eye towards delivering in March or April of 2018.
BASIC SPECS:
CASE – 316L Stainless Steel with solid, engraved & etched caseback and screw-down crown.
BEZEL - X1-Superluminova-lumed DLC-coated stainless steel.
CRYSTAL – Double-domed anti-reflective sapphire.
DIMENSIONS – 43mm Ø x 46mm lug length x 14mm thickness with 22mm lugs.
WATER RESISTANCE – 500m / 1640 feet / 50 ATM
MOVEMENT – Swiss Technology Production calibre STP1-11.
COLORS - Black, Silver-White, Orange, and Turquoise Blue, all with a choice of date or no-date, at 6 o'clock.
FINAL PRICING – TBD
PRE-ORDER START DATE – TBD, tentatively September/October 2017.
DELIVERY DATE – TBD, tentatively targeting MARCH/APRIL 2018.
More details will follow soon. Subscribe to our newsletter (form embedded near the bottom of the page), or create a customer account, to be sure you don't miss any updates. 
We're still going back and forth with our factory, making tiny little tweaks to the design as necessary. What you see here is just a preview, a little taste to whet your appetites. 
Oh, and Rusty? Yeah, he's been whipping up some 3D renders of the case (these are just some early drafts, more to follow soon)...